Sam George defends ex-gratia paid to Article 71 officeholders
The Ningo-Prampram Member of Parliament, Sam George has justified the payment of ex-gratia to Article 71 officeholders in the country.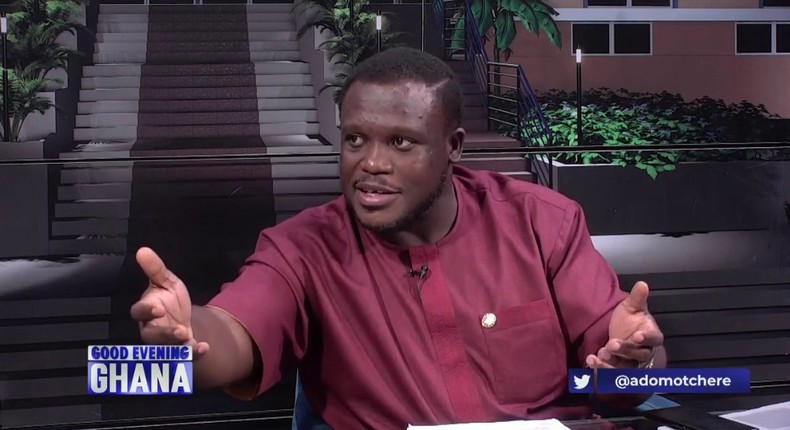 Article 71 officeholders include the President, the Vice-President, the Speaker of Parliament, the Chief Justice, and the Justices of the Supreme Court.
The rest are Members of Parliament (MPs), Ministers of State, political appointees, and public servants with salaries charged to the Consolidated Fund but enjoying special constitutional privileges.
Sam George speaking on the development explained that a bulk of the money given to MPs as ex-gratia is a difference owed them by the government because their salaries were not determined when their term began.
Speaking on Metro TV's Good Morning Ghana, the NDC MP stated that the salaries of MPs in the 8th Parliament have not yet been determined.
According to him, the amount given to MPs at the end of their term seems huge in the eyes of Ghanaians, but the fact is that parliamentarians are rather losing because of the value of salary which should have been given to them months ago decreases with time.
He said "A lot of ex-gratia talk is going on… people wake up and say all kinds of things about ex-gratia… 70 percent of the money paid to us (as ex-gratia) is salary differentials. As we sit here today, we don't know our salary as MPs.
"I prefer that my salary is paid from day one because the bulk salary given to us has no value. In 2021, if you were to pay me GH¢10,000 at that time, that would have been $2000. If you pay me only GH¢7000 and you say you are accumulating the GH¢3000 which will be given to me at the end of the four years…that GH¢10 000 is no longer $2000; it is now $1500. So, I am actually losing the value of my salary thanks to the time value of money."
"They (the government) will wait at the end of your term; then they will put together your salary differential (GH¢3000) and add it to your ex-gratia amount (retirement benefit of MPs), which is what everybody thinks is ex gratia (the total amount given to MPs at the end of their term) and then we will all take the flak for it that they have given us money, it is my own money that is being paid to me; the salary that wasn't paid to me," he added.
JOIN OUR PULSE COMMUNITY!
Recommended articles
It's Ofori-Atta who will decide whether we have to go to the IMF or not - Oppong Nkrumah
Woman and 6-year-old daughter gang-raped in moving car after accepting lift
Angry NPP communicator slaps NDC co-panelist on live radio, smashes his phone
"I'm lonely" – Physically challenged 56-year-old virgin regrets rejecting men (video)
Ghanaians don't like paying taxes – Gabby Otchere-Darko 'cries' over e-levy struggles
I'm very disappointed in Akufo-Addo's governance – Teacher Kwadwo confesses
CEO Pryme supports East Legon fire victims
VIDEO: New Juaben Traditional Council Installs Nana Kwaku Boateng III As Paramount Chief
Thief forced to eat a full bunch of unripe plantains (video)