I'm a dribbler like Neymar and Mbappe – Nico Williams
Spain-born Nico Williams has compared his playing style to that of Paris Saint-Germain duo Neymar and Kylian Mbappe.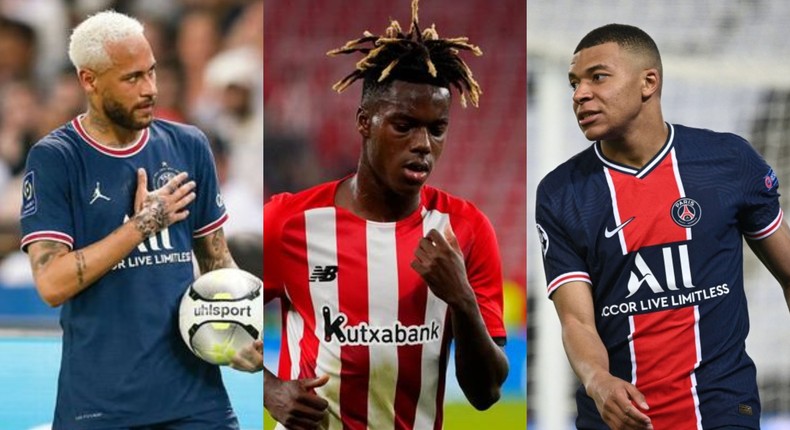 Nico, whose senior brother is Inaki Williams, believes his game is centred around pace and dribbling.
"My brother is more physical. He has a lot of pace. I am a dribbler like Neymar, Dembele, and Mbappe," he told TV3.
Nico, who was born in Spain, returned to Ghana in June with his senior brother, sparking rumours of a nationality switch.
But while Inaki has since confirmed his decision to play for Ghana, his younger brother has been tight-lipped so far.
The Athletic Bilbao winger said it's a privilege to play alongside his brother, who he admitted he looks up to.
"It's so important for me to have my brother on the same team with me. He teaches me a lot of things. My brother works hard. I see that and I want to be like him," he stated.
Meanwhile, the 20-year-old has also named Ghana legend Asamoah Gyan as his childhood idol.
According to Nico, he has been watching Gyan since age six and even tried to copy his style of play when he was growing up.
"When I was six years old, I loved Asamoah Gyan. He is the best striker [I have seen]. He scored a lot of goals," he said.
"I watched a lot of his matches and try to transmit his style to my football. I practised to be like him and try to score goals like him."
Pulse Ghana
Nico made 40 appearances in all competitions for Athletic Bilbao last season and will be hoping to play a more prominent role for the Basque club in the upcoming 2022/2023 season.
Recommended articles
'Apart from senior players, no one is guaranteed a place in Ghana squad' – Andre Ayew
10 Best Sports Documentaries to watch on Netflix in 2022
Richarlison: Brazil star says Ghana has a good team despite heavy defeat
Beyonce vs Ronaldo, who is more popular? – Social media involved in heated debate
Revealed: Top 10 Richest Sportswear brands in the World
Chelsea star Aubameyang teams up with Kim Kardashian in Milan [Photos]
Kevin-Prince Boateng 'adopts' wife's surname on his social media pages
'Tuchel In, Southgate Out!' Reactions as England fans want ex-Chelsea manager ahead of World Cup
Andre Ayew: My only target is to win AFCON or World Cup with Ghana