Mrs Theresa Ayoade, the Chief Executive Officer of Charter House during an interview with Kumasi-based Fox FM, has stated that winning awards at the VGMAs is not by magic neither will complaints from some musicians attract a plaque for them.
READ ALSO: I declined a call to be a Deputy Minister - Amandzeba
During the interview, Mrs Ayoade emphasized that fans of musicians rather have the power to make their favourite winners and called on the musicians whining about the operations of the VGMAs to rather focus on soliciting votes from their fans.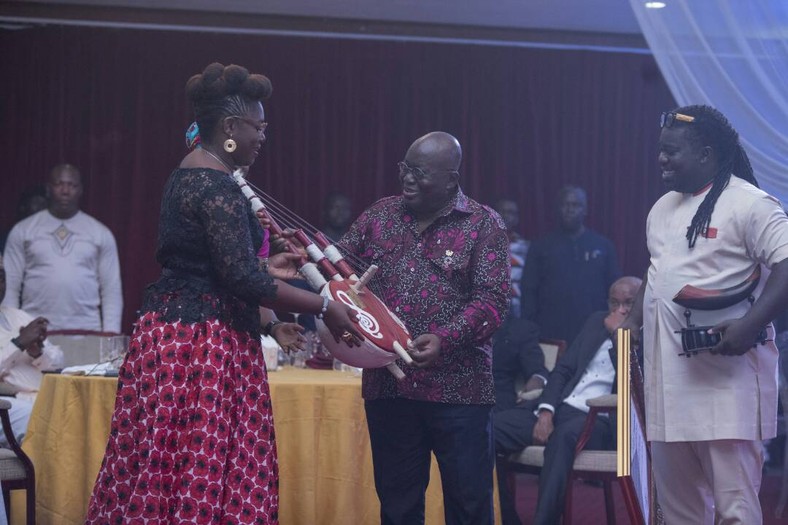 "It's about getting your fans to vote when nominations are put up … your fans have the power to vote so stop complaining and expecting it to happen by magic" mynewsgh.com quoted her to have said. 
Explaining how the scheme works, the Charter House C.E.O added that "Over the years we've been educating people a lot so I think people have a fair understanding of how it works. It's not about few people sitting down to say let's give to this and the other to that. No no, no … it's about getting your fans to vote when nominations are put up". 
"At the night of the event whoever emerges the winner is based on the competition of all three voting block and it like we've said that over and over again" she said.
READ ALSO: I attempted to kill Medikal through an accident with juju - Musician confesses
Citing Fancy Gadam's 2017 win, Mrs Ayoade further explained that some fans understand how the awards scheme operates and they demonstrated that to make Fancy Gadam a winner.
"I remember last year or two years ago Fancy Gadam won Popular Song of the Year and a lot of people were surprised by then. We didn't have to say anything the fans voted. Fancy Gadam had a huge army of fans and they supported their artiste and they voted and so he won" Mrs Ayoade said.