I only did liposuction to 'enhance' my body — Nana Ama McBrown
Ghanaian actress and host of United TV's United Showbiz, Nana Ama Mcbrown has broken the silence to report that she has undergone a plastic surgery procedure to enhance her body.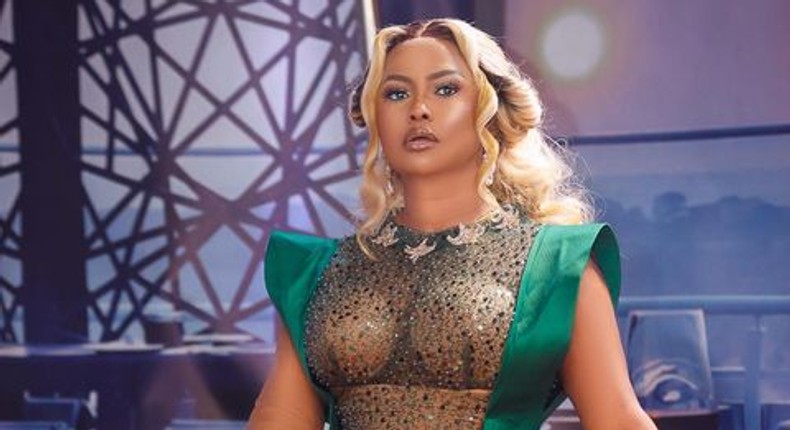 McBrown said she only did liposuction and not tummy tuck as speculated.
Recently, McBrown has drawn criticism on social media as she is being accused of undergoing plastic surgery to enhance her curves and bum in order to look sassy.
Speaking on United showbiz, Nana Ama McBrown Mcbrown narrated how she felt uncomfortable with her tummy and how she took the decision to take the fat off her stomach.
"I have not done my breast" or anywhere else, it is only my tummy," she said.
The actress confirmed that she went to the hospital to remove some excess fats in her body to look good "for herself."
She stated: "The reason why I am trending this week is that I spoke my truth. If somebody is watching me now on TV and asks that Nana you are looking beautiful, what did you do; I will tell you the truth that I have enhanced my body."
Liposuction is a cosmetic procedure used to remove unwanted body fat. It involves sucking out small areas of fat that are hard to lose through exercise and a healthy diet.
She narrated: "I tried to eat right to get to the shape that I wanted but my tummy was sagging, it has become very soft; I have a lot of fat in my system. So, I went for a medical check-up and my doctor told me that there is an option for that which I also know. I did it right here in Ghana at a top hospital, I enhanced my body for myself."
"I am not here to encourage anybody to go and do what I did but because people have seen that I have changed, I will explain further. First of all, I have done lipo and I have not done any other thing. I have not done my bumps. I have the right to do anything to my body and I have the right to tell you or not but God is my witness... I went to the right place and suck the fats out; when you do that and if you have a very good shape, you will get a very good shape. No tummy tuck, I can give birth again.
"Truthfully, I won't sit here and lie. I won't go and do liposuction and come and sit here and lie that I dieted No...! I did my lipo in a way that I can give birth again.
"I feel that the nature of my work requires that I have a good body and while I am growing, there have been many changes in my body so if I feel that I have fat in my tummy and go to the biggest hospital and get the fat off my tummy; my body was not flat but physically you will see that it has become soft; there is also tummy tuck with that one, you will go under the knife like having a caesarean section (CS), with that one you will look like a baby; so, I chose the lipo because I can't stand the pain.… I just wanted the fat to go off," Nana Ama McBrown noted.
Get our Top Stories delivered to your inbox
Recommended articles
'F**lish people' - Shatta Wale responds to Bulldog and others comparing him to Black Sherif
Meet Clementina, Black Sherif's late girlfriend who got featured on his debut album
Mzbel releases teaser for upcoming single 'Asibolanga'
Kenyan socialite shockingly loses enhanced curves in new photos; says she nearly died
Black Sherif's debut album surpasses 70 million streams on Audiomack in less than 24 hours
My son loves my dirty songs; KiDi talks about 'Send Me Nudes' and parenting
Joyce Dzidzor Mensah and Dr UN announce end of their alleged marriage (WATCH)
Meet Yhaw Hero the new sensational artist who has the attention of Twitter influencers
Safe to call it 'masterpiece' - Sarkodie joins fans to jam to Black Sherif's new album