EC boss can sue Kennedy Agyapong but... - Dwamena-Aboagye
Member of Parliament (MP) for Assin Central, Mr Agyapong reportedly said in Kumasi that Mrs Osei was appointed in exchange for sex.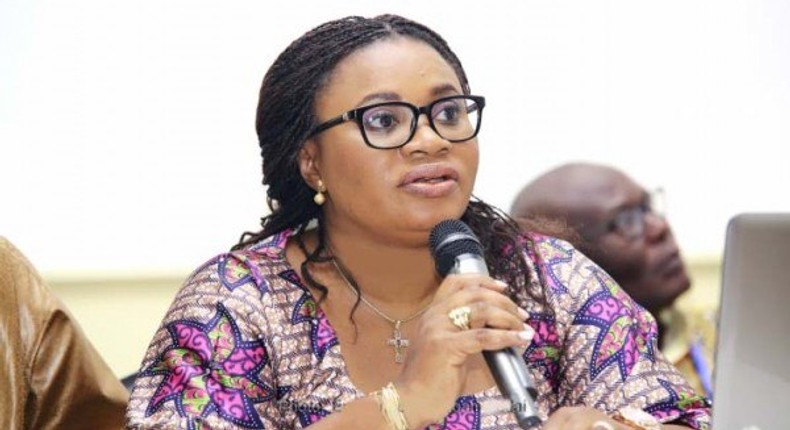 The Executive Director of Ark Foundation,
Though she is irked by such an utterance, Mrs Dwamena-Aboagye thinks it is better for the EC boss to ignore the legislator and concentrate on how to ensure a free, fair and credible election.
"I'm sure she could but I would say she should just focus on her work. There is a lot at stake. Ghanaians are looking up to her to deliver credible elections. She should focus on her work and leave that for the rest of the society to handle. Why spend all this time in court?" she said on Joy FM's Super Morning Show.
Mrs Dwamena-Aboagye however called on the NPP and other leaders in the country to call Hon. Agyapong to order since his remark is despicable.
"I know members of this party who are honourable people, upright in society… I'm not the one to direct the party but I think this is the time to put their best foot forward especially for women," she noted.
Asked if Mr Agyapong is deserving of the office of an MP following his controversial remarks, Mrs Dwamena-Aboagye replied, "He must have some good qualities. His people are voting for him because they see something in him. Everybody has their good sides and bad sides. The good thing to know is, rational human beings will subject themselves to correction. When someone calls you to order, you must be humble to admit you did wrong and apologise."
Recommended articles
Man, 21, stabs woman, 60 to death, threatens to shoot residents
Let's move on – Muntaka says after Mahama's intervention in minority reshuffle
If we don't get the IMF deal by March, the economy will crash – Ofori-Atta warns
John Mahama calls on Ghanaians to pray for Christian Atsu
Nana Addo wasted 7 years for no production on TEN and Sankofa oil fields — Mahama
Ghanaian hunter arrested for killing brother after mistaking him for animal
Former NSMQ contestant suffering from bipolar disorder needs help
University of Ghana's 15% academic user fees legal — Dr. Domfe
40 NPP MPs accompany Bawumia to Kpembi by bus for late Jawula's funeral