Aggrieved NaBCo trainees apologise to Mahama and blame Nana Addo for deceiving them
Some aggrieved beneficiaries of the Nation Builders Corp (NaBCo) in the Northern Region have taken swipe at President Nana Addo Dankwa Akufo-Addo and Vice President Dr. Mahamudu Bawumia for deceiving them to vote against John Mahama in the 2016 general elections.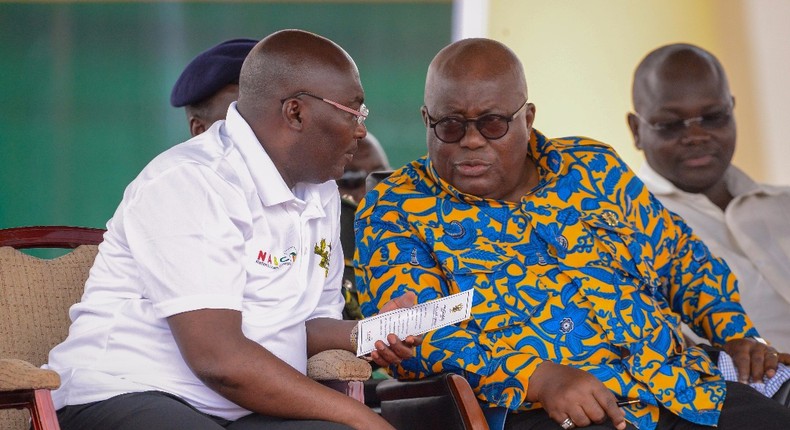 This comes after some residents in the Northern Regional capital protested against the economic situation in the country.
The demonstration, dubbed "miisim demo" to wit "hardship demo" is to draw the attention of the government to the economic hardship.
The aggrieved NaBCo trainees said the economic situation had worsened due to the failure of the government to pay their allowances.
They blamed the government for mismanaging the economy, resulting in excruciating hardship.
The representatives said "I want to stand on behalf of all NaBCo beneficiaries to apologize to John Dramani Mahama and Ghanaians at large.
"Nana Addo Dankwa Akufo-Addo and Dr. Mahamudu Bawumia peddled falsehoods about former president Mahama and convinced us to vote for them.
"Now, they are owing us 11 months. Yet, they have refused to pay us."
The unpaid trainees stated that they would be resorting to legal means to get the government to pay them all the monies.
"So, therefore, we are sending them to court, what a government! God will punish him [Nana Addo] for us," they said.
Get our Top Stories delivered to your inbox
Recommended articles
President Akufo-Addo booed during speech at Global Citizen Festival
Judges are not above the law; they can be criticized – Hassan Ayariga
Three more students arrested in connection with Katanga, Conti riots
We didn't issue Aisha Huang's return visa – Ghana Ambassador to China
UEW - Students protest over discrepancies in their results.
World Bank vindicates Bawumia over impact of Mahama's energy sector contracts
Policeman sentenced to life imprisonment for shooting football fan to death
10 secondary schools take up projects on transforming waste into reusable products
Man sets world record by driving 16 kilometers in reverse in under 30 minutes (videos)