I'm willing to help Akufo-Addo if he calls me – Dr. Amoako Baah
Senior political science lecturer at the Kwame Nkrumah University of Science and Technology, Dr. Richard Amoako Baah has offered to help President Nana Addo Dankwa Akufo-Addo with advice.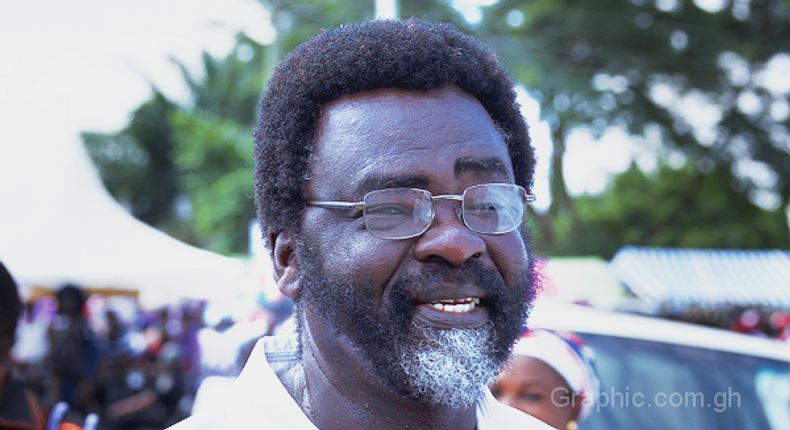 He, however, said this will only happen if the President calls him to do so.
Speaking on the News 360 on TV3, Dr Amoako Baah said "This is not about me seeking for jobs or for anything, there are so many people, people have aspirations, you put this one there for two or three years, bring somebody else, not necessarily fire the other one and there will be instances where you will see the new person performing better. But if you don't give anybody the chance how are you going t see that?
"It is good for your party too, you have soo many people so why are you not looking at any other body. I am not talking for myself, because I have said it, if the President asks me for help, I will do but if he gives me an appointment I won't take. If he says I should come and help him to do something I will do that but not appointment."
He was reacting to the decision by President Akufo-Addo not to change his appointees because in his view, most of his ministers have worked up to expectation.
According to the president, there is no need for a reshuffle of his ministers because their output has been "considerable and that is what I look at".
In an interview with North Star radio in Tamale, the president said his appointees were meeting his expectations.
"If the output measures expectations, then I don't have any strong reasons to heed the call," President Akufo-Addo added.
Speaking on calls for him to reshuffle his ministers, Akufo-Addo opined that some of the calls are ill-motivated.
"The calls come for all kinds of reasons; NDC wanting to destabilise the government is one. There are people who are also looking for jobs," he added.
Akufo-Addo's last ministerial reshuffle was during his first term, in August 2018.
Get our Top Stories delivered to your inbox
Recommended articles
Pay compensation to customers who suffered prepaid system failure – PURC orders ECG
Weija dam spillage: Thousands of residents displaced without shelter
Ghana's economy is now a junk economy – Fiifi Kwetey
Akufo-Addo to meet National House of Chiefs, MMDCES over galamsey today
Mahama failed to fight galamsey but Nana Addo will deal with the menace — NPP
Mankessim murder: Mason didn't kill but dug hole for burying victims — Chief confesses
Police place GHC2K bounty on man abusing toddler in viral video
Agenda 111 making up for 60yr gap in access to healthcare facilities across Ghana – Bawumia
Fast track IMF negotiations – Mahama calls on government