Mahama lacks an understanding of the judicial system - Sam Okudzeto
Sam Okudzeto, a member of the Council of State has slammed former President John Dramani Mahama over his recent comments on the judiciary.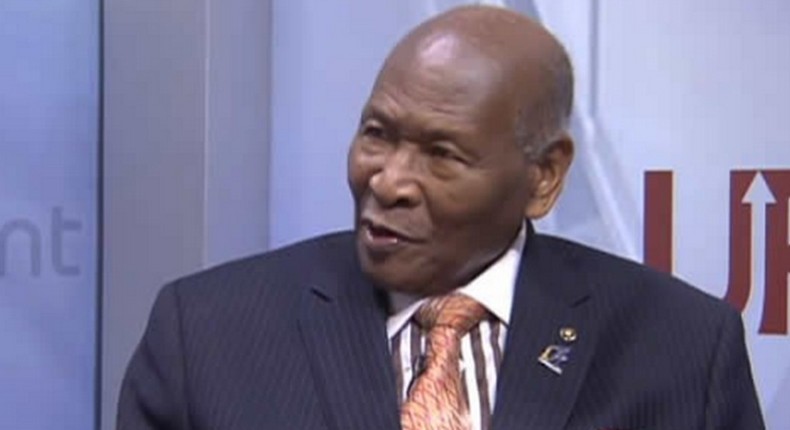 He said the pronouncements of Mr. Mahama clearly shows that he is ignorant of how the law works.
Speaking in interview in Accra, the renowned legal practitioner said calls by the ex-President for the Chief Justice to be changed is untenable.
According to him, a denigration of the highly respected arm of government will lead to a breakdown of law and order.
He indicated that the constitution has made provisions for addressing myriad of grievances brought against the judiciary.
Sam Okudzeto said the Chief Justice for instance has no hand in written judgments of judges adding that corruption tags against judges also had remedies in addressing it.
"I don't think he understands the judicial system. The Chief Justice does not tell the judges the kind of judgment he should write. If you have evidence of corruption, you are supposed to send it to the Chief Justice and he is mandated under the Constitution to have an inquiry made."
"He cannot brush it aside and forget about it. Against the Chief Justice, you send it to the president. A person of that high level should understand what the Constitutional process is and not just make a sweeping statement which will undermine confidence in the whole institution. Lack of confidence in the whole institution will mean people should take the law into their own hands," he said.
Addressing lawyers of the National Democratic Congress last month, former President Mahama said public confidence in the judiciary had eroded.
He said people mocked the phrase 'go to court' as a result of the gradual bias that has been ascribed to the bench.
Mahama said it will only take a new Chief Justice to charter a path of restoring public confidence in the third arm of government as it attempts to repair it 'broken image'.
Get our Top Stories delivered to your inbox
Recommended articles
Nana Akufo-Addo charges the youth to embrace responsibility
Kwame Nkrumah didn't achieve anything; Akufo-Addo is better than him – Agya Koo
UEW stakeholders set October 7, deadline to settle GPA issues after protests
Chief in Mankessim murder case is alive – Police
President Akufo-Addo booed during speech at Global Citizen Festival
Judges are not above the law; they can be criticized – Hassan Ayariga
Three more students arrested in connection with Katanga, Conti riots
We didn't issue Aisha Huang's return visa – Ghana Ambassador to China
UEW - Students protest over discrepancies in their results.