Police beef up security in Wa over alleged 'ritual' murders
Security in Wa in the Upper West Region has been beefed up by the Ghana police in the wake of alleged ritual killings.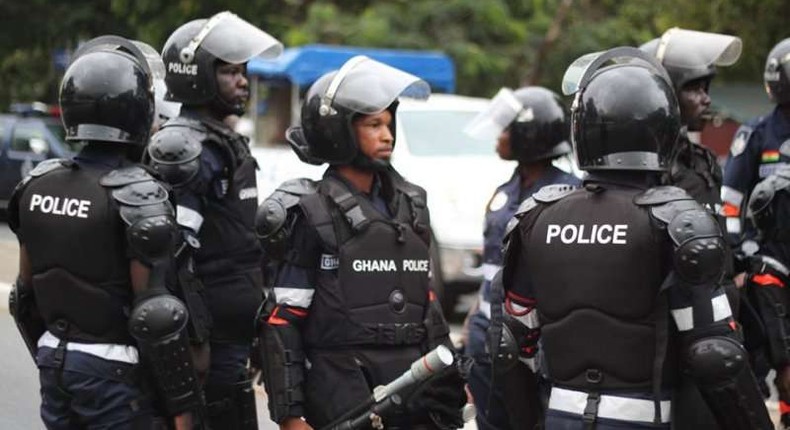 On Friday, some residents of Wa staged a demonstration to express their displeasure with the recent turn of events.
According to them, there have been several cases where people went missing or were killed within the last one year.
The latest is the death of a security guard whose body is yet to be found despite traces of blood seen near the Wa Technical University.
A statement from the Ghana Police Service said security has been beefed up in the Wa Metropolis and its environs to ensure everyone is safe in the community.
Read the full statement below:
POLICE BEEF UP SECURITY IN WA AND ITS ENVIRONS IN RESPONSE TO CONCERNS BY RESIDENTS
The Police Administration wishes to assure the people of the Wa Metropolis and its environs that it has taken cognizance of their security concerns, and the Administration has therefore put in place measures to support the Regional Police Command to beef up security to ensure the safety of all persons in the Metropolis.
In this regard, special purpose investigation and intelligence teams as well as additional police visibility and crime combat teams have been deployed to Wa under the leadership of the Director-General of Operations.
Once again, we wish to assure the public that we will continue to work towards ensuring the safety and security of all persons across the country.
Get our Top Stories delivered to your inbox
Recommended articles
Judges are not above the law; they can be criticized – Hassan Ayariga
Three more students arrested in connection with Katanga, Conti riots
We didn't issue Aisha Huang's return visa – Ghana Ambassador to China
UEW - Students protest over discrepancies in their results.
World Bank vindicates Bawumia over impact of Mahama's energy sector contracts
Policeman sentenced to life imprisonment for shooting football fan to death
10 secondary schools take up projects on transforming waste into reusable products
Man sets world record by driving 16 kilometers in reverse in under 30 minutes (videos)
Law entrance paper leaks: Dissolve General Legal Council immediately — Dafeamekpor