Stop using soldiers to install prepaid meters in Kroboland – Parliament
The Minister of Defence has been ordered to stop the use of soldiers for the installation of prepaid meters in Kroboland.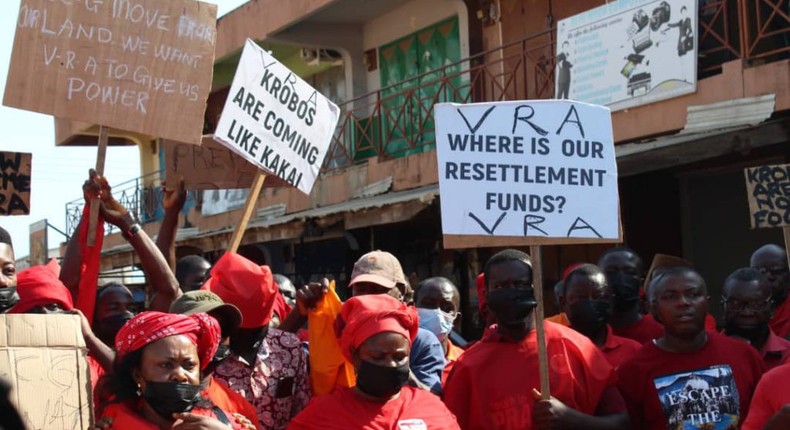 The directive was given by the Second Deputy Speaker of Parliament in Accra today.
Member of Parliament for the area, Ebenezer Okletey Terlabi raised the matter on the floor of the house on Friday, June 24, 2022, indicating that the presence of the military men is heightening tensions in the community.
"We are also directing that, the Minister for Defence withdraws the military attaché in the area for the time being for us to address certain matters, I so direct."
The ECG has justified the use of military personnel during the exercise.
The deployment was because previous attempts at introducing prepaid meters in the enclave caused a rift between residents and workers of ECG, with a case where ECG officials were physically assaulted in the past.
The soldiers are assisting the ECG with the installation of new prepaid meters following months of hostility between residents and the ECG over the payment of electricity bills.
Recently, some of the residents of Kroboland demonstrated against the installation of prepaid meters.
According to the group, prepaid meters cannot be accepted in the area while there is an unresolved impasse over billing.
The group told the media that ECG must scrap all outstanding arrears of customers in the Krobo area and sit with the people on the way forward.
The group is therefore demanding that "prepaid metering within the Krobo states must stop immediately".
He said Krobos were not paid compensation when Akosombo and Kpone dams were constructed also the VRA Resettlement fund is not being utilized to the benefit of the affected Communities hence must be investigated.
JOIN OUR PULSE COMMUNITY!
Recommended articles
Ghanaian mother burns 4-year-old daughter in hot water over missing sandals
I'll kill patients – Nursing student threatens, saying parents forced her (video)
Zoomlion has nothing to do with our vehicle towing initiative – GPRTU
SHS teacher, 4 others arrested for farming weed in forest reserve
Replacing dead police officer with relative is equal to Trokosi system - Man tells IGP
Damaged but repaired gas cylinders can kill you; stop buying - Fire Service warns
Farmer chops off his scrotum while dreaming that he was cutting meat
Over 200 wooden structures destroyed after fire outbreak at Adjiringanor
"Don't greet while going to toilet" – 7 superstitions parents scare kids with