We'll not reduce transport fares despite fall in fuel prices - GPRTU
The Ghana Private Roads Transport Union (GPRTU) has scoffed at suggestions that they should reduce transport fares.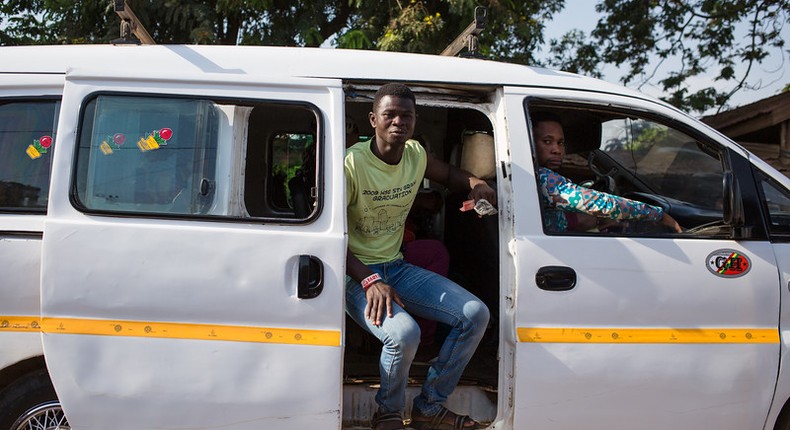 According to the union, though fuel prices have reduced, they cannot reduce transport fares.
Speaking on Ghana Kasa show on Kasapa 102.5FM/Agoo TV, Tuesday, the Public Relations Officer of GPRTU, Abass Moro, said the recent small percentage in reduction of fuel prices does not attract a reduction in transport fares for now because prices of vehicle spare parts keep increasing.
He added, however, that should there be any increment in fuel prices, the transport union will increase transport fares.
Abass Moro stated that the GPRTU will only consider reducing transport fares if a litre of fuel is sold at GHC10.00.
"If any member of the public is expecting a reduction in transport fares following the recent reduction in fuel prices, that person should forget it for now. The public should rather appeal to the government to reduce fuel prices to GHC10.00 per litre, which will at least be reasonable. When that is done, then there will be some reduction in transport fares.
Recently, the Association of Passengers in Ghana (APG) has called on the mother association of driver unions – the Ghana Private Road Transport Union (GPRTU), the Ghana Road Transport Coordinating Council (GRTCC) and the Ministry of Transport (MoT) to immediately review transport fares by adjusting it downwards to reflect the prevailing market prices of petrol and diesel.
The group made the call after the prices of petrol and diesel had recently gone down yet it is not reflecting in public transport fares.
JOIN OUR PULSE COMMUNITY!
Recommended articles
Asanteman SHS, Kumasi Girls, and 5 other Headteachers interdicted in the Ashanti Region
We will strengthen Ghana's extractive industry for economic prosperity -Mahama
GES interdicts two more Headteachers for unofficial sales to new students
"I never said you can use Ghana card to buy a car" - Bawumia Clarifies
24-hour economy policy beneficial to commercial drivers - Drivers Union hail Mahama
Parliament greenlights $150m World Bank funds
Speaker Bagbin suggests 10:00 am limitations to tackle tardiness in Parliament
Police arrest 17-year-old boy for having sex with a cock
ECOWAS and Media Foundation for West Africa sign partnership to enhance media freedom