14 tips to help get through a crappy day
Everyone has bad days and when you live in Nigeria, then you definitely know what it means to have a bad day, no matter how well off you are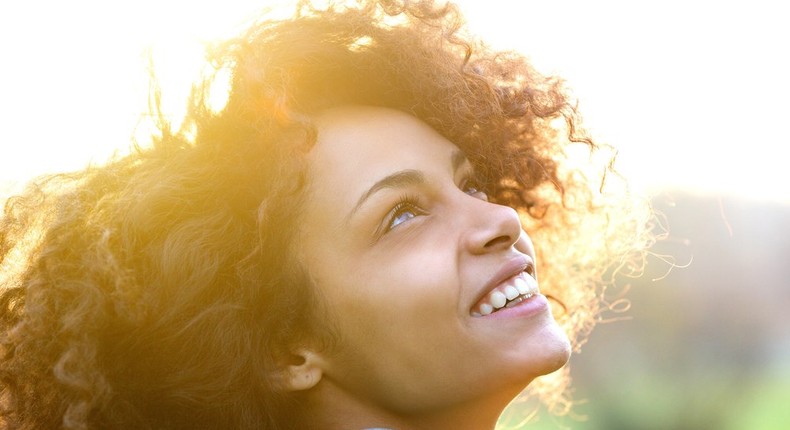 So, here are 14 things you can do when you're having a bad day:
Admit you're having a bad day: It's okay to let yourself feel crappy, if you're having a bad day. After all, admittance is the first step to recovery.
Drink some water: Water is a great relaxant. It holds no bad side effects and it feels like heaven when things aren't quite right.
Get a healthy snack: You may be upset because you started the day without a nice meal, so pause and grab a fruit or whole grain bar.
Take a shower: I guess there's just something so soothing about the feel of water on your skin, it just calms you down.
Switch up the to-do list: Going through all the stuff you haven't done on your to-do list can be even more overwhelming, so how about a done list to give you a sense of accomplishment.
Walk around: Well, maybe all you need is some fresh air to clear your mind. Leave your uncomfortable desk and take a walk.
Change your scenery: This can be a bit hard for the average Nigerian but when you're feeling low maybe you need a change of environment. Go to the beach, or a friend's house.
Share it: Talk to a friend or companion. That saying that "a problem shared is a problem solved or laf solved" is true. It may not solve the issue but it unburdens you.
Wear new clothes: Feeling crappy sometimes is a mindset, so when you change out of your old clothes, you get a sense of motivation to do something new.
Crank up the music: Sometimes, you just need to dance it out. Music holds a lot of emotion and has the ability to change our moods, so get your favorite upbeat song and dance it out!
Watch a funny video: If the music doesn't do it for you, how about you try a funny video about giggling babies like the one we've added below.
Strike something on the to-do list: A sense of accomplishment goes a long way in improving your day and mood. Tackle something quick and easy on your list.
Work it out: I have heard so many people say they feel better after a session at the gym. You could try running a few laps or more and feel better.
Lay your bed: This one may seem a bit silly but laying your bed is an accomplished task and hopefully motivation to start your day.
I hope these tips help cheer you up and make your day a million times better. Keep your head up people, as long as there's life, there's hope.
JOIN OUR PULSE COMMUNITY!
Recommended articles
Wontumi will lose NPP's Ashanti Regional Chairman election – Ben Ephson
You can be jailed for keeping tigers, snakes... at home - Vet Service Department
Drivers threaten naked demonstration over rising fuel prices
Amasaman: NDC suspends Chairman for issuing fake ID cards
Gov't promises to provide textbooks for basic schools in 120 days
Dead body blocks airport's runway in Nigeria, flights diverted
Chairman Wontumi lied against me – Kwabena Agyapong responds to bribery allegations
I bought the tigers for tourism, not to terrorise people - Freedom Jacob Caesar
I took responsibility to fix 'dumsor' — Mahama