US singer declares his love for Wizkid's music
Jidenna disclosed that the Nigerian act he is feeling at the moment is Ojuelegba singer Wizkid.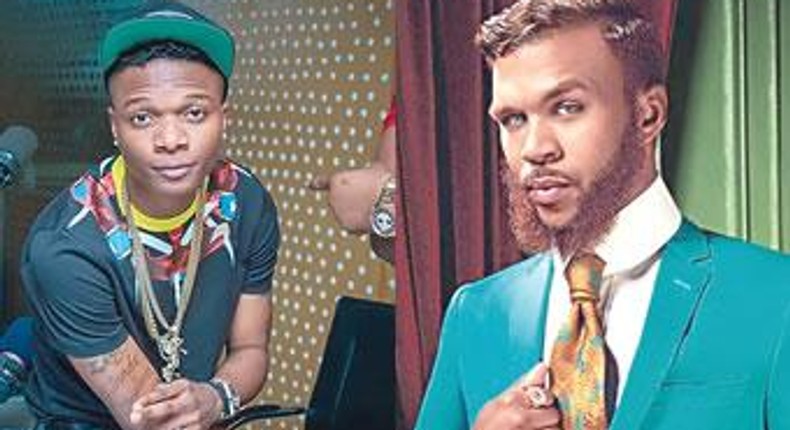 Jidenna has spoken out about his love for Wizkid's music.
The Nigerian-born American singer is currently having his best career moments yet, after his single 'Classic man' became a hit and catapulted him to the top of the charts.
Jidenna disclosed that the Nigerian act he is feeling at the moment is 'Ojuelegba' singer Wizkid.
"I love his voice, I love his production team. I was just hanging out with them recently." Jidenna told Billboard in a recent interview.
"I'm looking forward to what's to come, and I love his catalog already." He further said.
Jidenna and Wizkid performed on stage at the Africkan Festival back in July, and as it stands now, a collaboration between both acts is most definitely a highly anticipated one.
Jidenna also further disclosed that he is influenced by Nigeria's Highlife music which is the first music he ever listened to as a child.
"What I said was...I was referring to my mixed heritage, and being a man who may be perceived as more valuable because you are light skinned, because you look really closer to a white man which all around the world, a white man, the white man is perceived as more valuable. Unfortunately light skinned is often perceived as more valuable. So my comments were referring to that. When I went home to bury my father it was the highest kidnapping time in our area, the area that I am from, the South East Nigeria. So my family in the village was concerned about me burying my father so they said "look you have to take extra precautions this time because one-you are a foreigner, you are coming from America, and then two- your appearance is going to make you a target" he said.
Jidenna has been very vocal about Nigeria. Last month he was interviewed on The Breakfast Club alongside Janelle Monae and the group Deep Cotton.
After speaking about The Wondaland's group effort '' the discussion turned towards country of origin. Jidenna revealed Nigeria is a proud country where excellence is demanded.
"Nigeria is a very proud place, and it's also a place where you try to humiliate if you don't see excellence. I always tell the story of my father. I remember coming to America, in the US you get a highest score on the test and your teacher says "bring it home to your parents. show your parents." So I brought it home to my father like "dad I got a 98 on my math exam", and he said "ah ah 98? Where are the other two points? Go there and bring them back, then I will celebrate with you" narrated Jidenna.
"And that's how I grew up with everything I did, basketball, soccer, football. Everything that I played. In Nigeria its standard to try to check somebody if you see them making misstep. With the words that I said I didn't make a miscalculation in my experience, but I can see how certain people perceive that" he further said.
You can watch his interview below.
JOIN OUR PULSE COMMUNITY!
Recommended articles
KiDi receives massive welcome at alma mater, donates ₵15k
'Go to hell, it's my church' - Nana Agradaa defends sale of church membership form (VIDEO)
Dive into Ria Boss' World with debut live album 'Remember'
Kwaku The Traveller's video is the vibe - celebrated American music producer says
Akufo-Addo will go to hell for lying to Ghanaians - Kwaku Bonsam
Gospel music artiste Ruth Adjei releases single titled 'Matchless father'
Rihanna has given birth and details drop online
'I won't call myself Christian again' - Praye Tintin shares experience with fake pastors
Kumasi doesn't have spacious cinemas, can't premier my movie there - Yvonne Nelson