Actor denies having affair with married woman
Dr Bartum Kulah, husband of Dr Clarice Ford-Kulah, alleged on social media that the actor is having "physical" and "emotional affair" with his wife.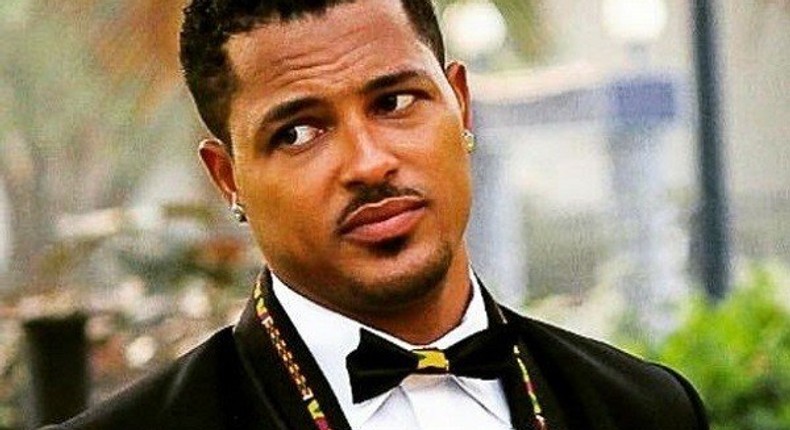 According to Van Vicker, Dr Clarice Ford-Kulah has been his manager and that is the only relationship that exists between them.
"She is my manager and we have partnered on a number of projects in terms of movies and for me she has become more of a family than just a manager because I mean we go beyond just manager because she knows my family, she visits, she knows my sister, she knows my mum so she is more of a family than just a manager… I can tell you it is outright untrue and like she puts it, it was a nonsense allegation or nonsense accusation. For me, I can say clearly it is absolutely untrue," Van Vicker told Hitz FM.
"My wife will deny the accusations and claim to be Van Vicker's Manager and Business partner, that's what she always says, it's all a cover up, and I've caught them at a hotel twice," Dr Kulah said.
Dr Clarice Ford-Kulah in a statement described the accusation as "nonsense".
"In response to the recent rumors trending on the internet concerning Van Vicker and me, none of it is true. Neither Van nor I would do such a thing. We both have families that we love and care about dearly. Van and I have worked together professionally and as a family for over five years and have never encountered such nonsense accusations," her statement read.
"My husband has security issues due to an accident that has completely interrupted his life. He has been harassing all of my male friends, including pastors, ministers, and deacons for years and I chose to ignore," she added.
When Van Vicker was asked during the interview if he knew the husband of his manager, he said, "I don't know him, well I met him once and that is it."
Although Dr Bartum Kulah has threatened to release pictures as evidence, Van Vicker is sure the pictures will be ordinary ones since he has had no affair with his manager.
"I do not have a problem whatever pictures or videos he's got. He can put it out there. My only point will be these will be pictures or videos of my manager and I going to events or leaving events or she dropping me off at the hotel or picking me up or taking me to a restaurant. There will be nothing compromising," he said.
Recommended articles
Stonebwoy represents Ghana at the 65th Grammy Awards [Video]
Africa Shines at the 65th Grammy Awards
Take my name out of your mouth - Afia Schwa warns Moesha
Idris Elba set to shoot film in Ghana
Actress Benedicta Gafah ties the knot
We'll settle in court, Bullgod pursues Appietus for 'stolen' money
I won't talk about National Cathedral - Diana Hamilton
Spanish fashion designer Paco Rabanne dies aged 88
Black Sherif has made Ghanaian artists useless – Archipalago