Akufo-Addo has lost touch with realities in Ghana – Okudzeto Ablakwa
Samuel Okudzeto Ablakwa, the National Democratic Congress (NDC) Member of Parliament for North Tongu, has chastised President Nana Addo Dankwa Akufo-Addo for his recent comments on reshuffling.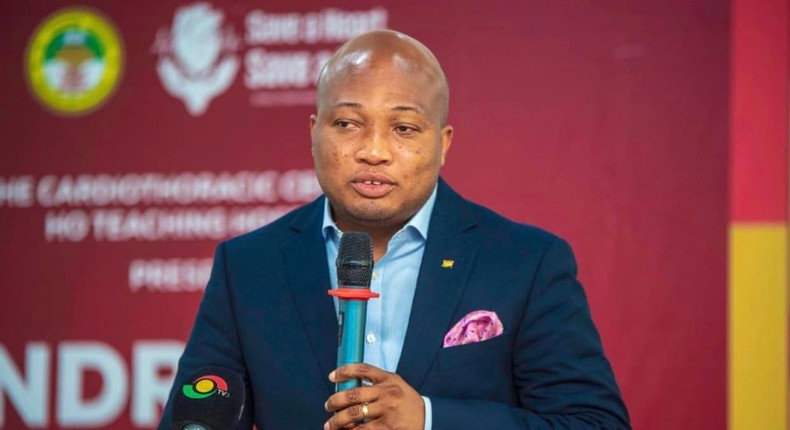 He said the comments by the president clearly show that he has lost touch with reality.
"Is President Akufo-Addo really living in a reality, or he is in a bubble? He has totally lost touch," the MP said on Citi FM's 'Eyewitness News'.
Ablakwa cited the situation in Malawi, where its president, Lazarus Chakwera, sacked his entire cabinet over corruption concerns.
But corruption concerns levelled against members of the Akufo-Addo government are treated lightly, Ablakwa complained.
He then pointed out the role of the Minister for Health, Kwaku Agyemang-Manu, in the Sputnik-V vaccines procurement scandal.
In relation to this scandal, Ablawka said the president only insulted Ghanaians "by going to his [Agyemang-Manu's] constituency to defend publicly a corrupt Health Minister."
The President said most of his ministers were outstanding and meeting expectations.
In an interview on North Star radio in Tamale, the President said his appointees were meeting his expectations.
"If the output measures expectations, then I don't have any strong reasons to heed the call," President Akufo-Addo added.
Speaking on calls for him to reshuffle his ministers, Akufo-Addo opined that some of the calls are ill-motivated.
"The calls come for all kinds of reasons; NDC wanting to destabilise the government is one. There are people who are also looking for jobs," he added.
Akufo-Addo's last ministerial reshuffle was during his first term, and that came in August 2018.
Get our Top Stories delivered to your inbox
Recommended articles
Agenda 111 making up for 60yr gap in access to healthcare facilities across Ghana – Bawumia
Fast track IMF negotiations – Mahama calls on government
AMA task force arrests man for saying 'fix major problems and leave traders, drivers' (video)
2022 NSMQ: 144 SHS to show off bragging rights
Akonta Mining Company has no permit to mine in Tano Nimri Forest Reserve — Minerals Commission
Ghanaian University graduate builds social media App
Angry residents storm police station as Ghanaian pastor kills ex-wife, cuts off head (video)
Funeral of Ghanaian man who had 20 wives, 111 children and 500+ grandkids draws huge crowd
Akufo-Addo and Ofori-Atta have failed Ghanaians - Kofi Amoabeng