BNI goes after A Plus, raids his home at dawn
A-Plus alleged that the CEO and other seven members of management of the Authority spent GH¢10,652 in one night on food.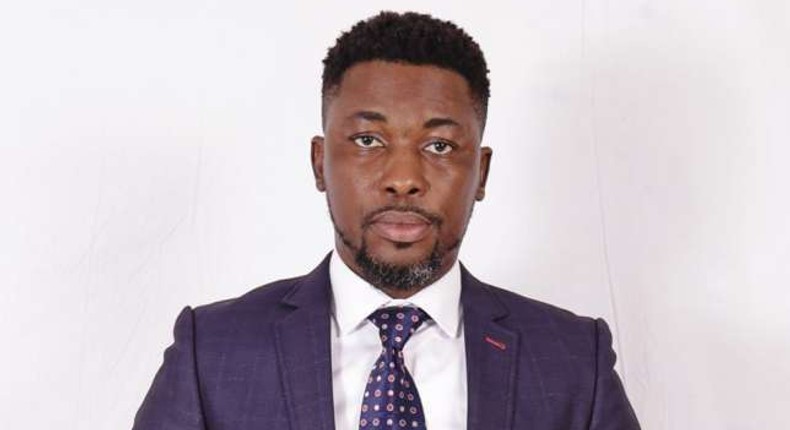 The home of satirist and comedian,
Reports indicate that three officers in the company of a policeman first visited the house. They left when told he had travelled only to return at dawn demanding to see him again.
Confirming the incident to MyNewsGh, A Plus said: "I was in town when my brother-in-law called to tell me that three guys in mufti and a police officer came to look for me. When they got to the main security gate at the estate they claimed they were going to C1. At our estate you have to call the person before you enter but some reason they were allowed in. According to the security, they noticed they had gone pass C1 so they followed them".
He continued that, "My brother-in-law told them I am not at home and they left promising to return. I called the National Security Minister and asked if anyone was looking for me and he asked me to give him some time to check. He later called and said he had checked through the system and there is nothing like that so I should beef up my security because he suspects they could be bad guys".
A Plus has been in the news from last week for exposing the Chief Executive Officer of the Ghana Maritime Authority.
He accused him of spending GH¢135,000 on a staff end-of-year party in 2017.
He said the hotel, Luxe Suites Hotel, where the outrageous expenses were incurred and paid for with the approval of Kwame Owusu is fully owned by the boss himself.
"Charley me I still don't understand how 8 people spent 10,652,00 on food during a meeting. Ah how? It means each person's food (just one meal) cost 1,335.00 Ghana cedis. Really? If you own Ghana as your private company will you spend this amount on a meal for just one meeting?" he queried.
JOIN OUR PULSE COMMUNITY!
Recommended articles
Corruption has become a social intervention under Nana Addo —Prince Henry
Stop using 'goro' boys to procure our meters - ECG to Ghanaians
Nursing student who threatened to kill patients summoned for investigation
Northern Regional CHASS threatens to shut down schools over arrears
Pregnant woman and 2 sons burnt to death, neighbours suspect arson
We'll give the rest of medical equipment to 6 other hospitals outside North Tongu – Ablakwa
Saboba: SHS students sleep on trunks and chop box
We're working to reduce food prices in the country — Nana Addo
Basic school teacher from North Tongu wins Miss Ghana 2022, Ablakwa can't hide his joy