Govt has only realized ₵60m out of an estimated ₵600m from the e-levy so far – Gabby Otchere-Darko
Gabby Asare Otchere-Darko, a leading member of the ruling New Patriotic Party (NPP) has lamented against the low revenues being accrued from the e-levy.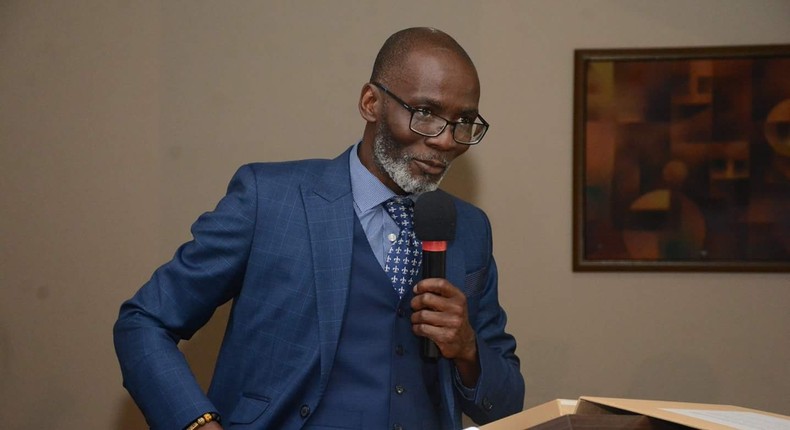 He said the Nana Addo Dankwa Akufo-Addo government has so far realized 10% of the estimated revenue.
In a series of tweets, Mr. Asare Otchere-Darko said the low rate at which Ghanaians are paying the levy has put government in a fix.
"What options are open to government? The question should rather be: what option, if adopted, will re-inject investor confidence in our economy? Even if we find the $3-5 billion required, will that help? E-levy which was to have given us some 600m by now has done less than 60m", he tweeted.
He also added: "Our economy is growing faster than most countries around the world. But, that alone can't save us as confidence in our ability to service our debts is lowering. We can't continue to use all the little revenues raised to pay our debts. Very soon we may have to borrow to pay wages!"
The former Executive Director's concerns about the levy reverses the optimism expressed by government appointees and communicators before it was passed.
Nana Akomea, a former Communications Director of the NPP had said the e-levy will help the party win the 2024 elections.
"Even though he believes there's more work to be done, he said if the ruling government stays true to its word as far as the Electronic Transaction Levy (E-levy) is concerned, victory will be theirs."The 2024 election will depend on what the NPP government will do especially with the E-levy."
"If we are able to fulfill our promises in terms of infrastructure, and people know we are true to our words; if we are able to use about 90 or 95 percent of the e-levy money for infrastructure, roads, schools etc. everybody will see and we will not even have to talk or ask for votes," he said.
"Those dramatic projects, if we are able to speed up construction with proceeds from the e-levy, there will be no 8 to break", he said.
Nana Akomea who was contributing to a panel discussion on Peace FM's morning show 'Kokrokoo' programme, believes former President John Mahama's "poor record" will also help the NPP to victory.".
"So God being our helper, e-levy and John Mahama are our two weapons for the election", he said.
Get our Top Stories delivered to your inbox
Recommended articles
9-day groom market where women go to buy bachelors
KKD's comments on Ken Ofori-Atta was misplaced – Adom-Otchere
Ghana's economy has collapsed due to Akufo-Addo's historic poor leadership – Sulemana
Where are the missing 500 missing excavators? — NDC's Prince Henry asks gov't
Ken Ofori-Atta must be arrested for the current economic mess – Arise Ghana
I have abiding faith in God to turn the fortunes of Ghana around — Nana Addo
KKD's comments on Ken Ofori-Atta were borne out of envy, jealousy – Adom-Otchere
Ethiopian Airlines flight misses landing as pilots fall asleep
EOCO denies Nigerian 'sakawa kingpin' Sunny Awamini on Interpol list bail