Govt's social intervention programmes may collapse the economy — IFS
The Institute of Fiscal Studies (IFS) has admonished the government to take stringent decisions in its quest to revive the economy of Ghana.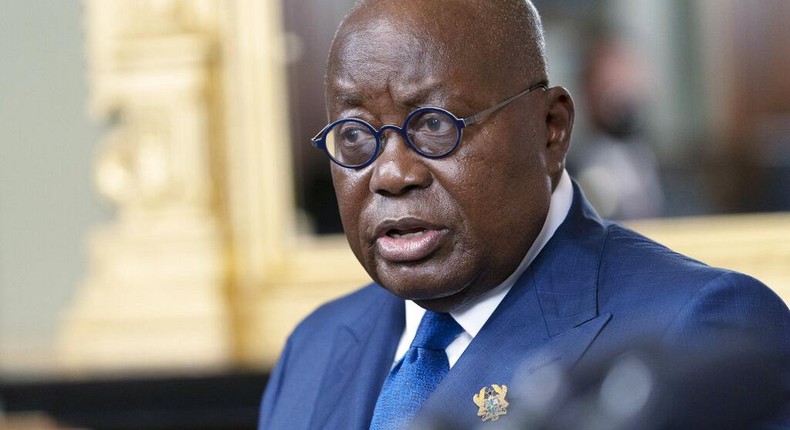 According to IFS, the government as a matter of urgency must review its social intervention programmes.
Earlier, reports suggested that some social intervention programmes by the government risk being canceled as the country seeks a bailout from the International Monetary Fund (IMF).
Ghana is currently in economic distress and the government blames it on the COVID-19 pandemic and the Russia and Ukraine conflict.
But a Senior Researcher at the Institute of Fiscal Studies, Dr. Saeed Boakye said Ghana's economic mess should be blamed on the government's social intervention programmes.
In an interview on Accra-based Starr FM, he said "The government's spending has been way too much relative to the revenue. For the past 10 years, there have been huge deficits that have been declared which have continued in funds build-up, high credit costs combined with compensation.
"The country is at where debt swallowing us and debt servicing has become a problem and the country's debt has become unsustainable. Since the various social intervention programs are part of what has landed us here, they are part of the problem and it should be reviewed as part of the solution."
He charged the government to consider reviewing the Free SHS policy.
"If the government wants solutions it cannot give conditions as to what will aid the fiscal consolidation process to get the country out of where you are now. Look at free SHS for insistence, the government is cash strapped it has to borrow because compensation of employees and debt service cost exceeds total revenue," he noted.
Dr. Saeed Boakye stated that "So everything the government does again is through borrowing. Free SHS implicitly is being funded by borrowing. Somebody can afford to pay for their wards school fees but the government says to keep the money in your pocket let me go and pay interest on it and pay for your wards school fees. These are not economies."
Get our Top Stories delivered to your inbox
Recommended articles
The so-called fight against galamsey by the Akufo-Addo/Bawumia government is a scam – NDC
The Ghana Live story: Fastest growing media house celebrates 3rd anniversary
5 reasons why this year's Christmas will be dry in Ghana
I can't accuse Wontumi of galamsey because I don't have any evidence - Ogyeahohoo Yaw Gyebi II
Man who abused 3-year-old child mercilessly in viral video arrested
Dam spillage: Flooding in Weija is a warning to encroachers on waterways — GWCL
You're giving us headache; what's stopping you from resigning? -Kpebu asks Akufo-Addo
Akufo-Addo must resign; he's shown incompetence on galamsey - Martin Kpebu
Security man arrested for resigning after stealing money from church's offering vault