Use your booing to do self-introspection, Obiri Boahen charges Akufo-Addo
Nana Obiri Boahen, a former Deputy General Secretary of the New Patriotic Party (NPP) has called on President Nana Addo Dankwa Akufo-Addo to take lessons from his booing in Accra over the weekend.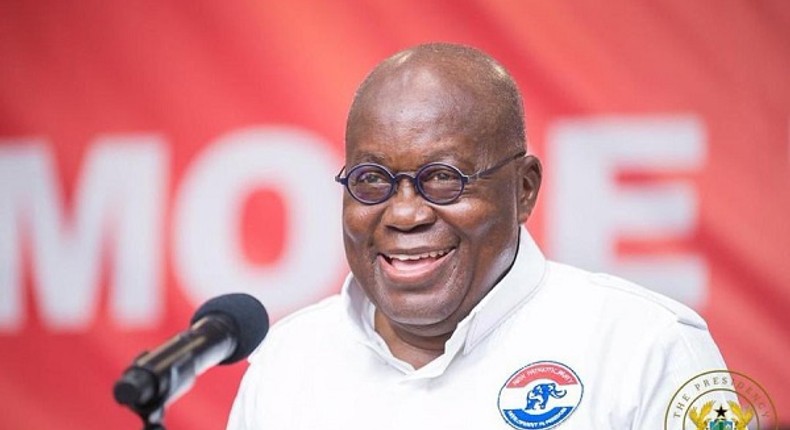 He said though the incident was unfortunate, the President must use it to do a self-introspection.
Speaking in an interview with Accra-based Okay FM, he stated that the president must demonstrate that 'he is a man' – an expression connoting bravery.
"Nana Addo should relax. He will think about it though. He must tell himself that he is a man. Even though I'm saying this, he must do self-introspection and not be demoralized.
"He should stand firm and know that it wont always be rosy for him and will always be welcomed with pomp and pageantry at events he attends.
"He must stand firm like a man. NPP members must also stand firm and not be cowed. Whether it is the NDC or other parties, NPP as a party must do self-introspection too," Nana Obiri Boahen said.
The opposition National Democratic Congress (NDC) has however disassociated itself from allegations that they were behind the boos at the Global Citizens Festival.
According to Sammy Gyamfi, the National Communications Director of the party, the booing clearly shows that the youth have lost hope in the current administration.
In a statement copied to the media, he said the "action of the youth reflects an overwhelming vote of no confidence" in the government.
"The events of that day were unprecedented, as no sitting Ghanaian President, at least under the Fourth Republic, has ever been subjected to such ridicule and embarrassment."
The NDC also criticised attempts to blame it for the booing of the President amid the indicators like the soaring inflation that underscore the cost of living crisis.
It said, "the mess" overseen by the Akufo-Addo administration will not be solved by blaming of political opponents.
President Akufo-Addo was heckled and booed by a section of the crowd at the music festival which took place at the Black Stars Square on Saturday, September 26, 2022.
The President was there to speak on poverty and what the government was doing to eradicate same while championing and upholding national unity.
Recommended articles
Let's stop exporting raw materials while importing finished goods – John Dumelo on Farmers' Day
Agric sector grew at 8.4% which is the highest since 1992 — Akoto
Opinion: Bawumia is more like an economic Messi
Father flogs 3-year-old daughter to death for entering neighbour's room
I don't own a house in the US – Anthony Karbo debunks Kennedy Agyapong's allegations
Ofori Panin Fie never took any 'illegal mining' money - Osabarima Koh XI rubbishes allegation
Residents in mad rush to scoop free fuel from somersaulted tanker
Nurses at Manhyia hospital strike over NSS director's attack
This is time to take farmers, agribusiness seriously — Mahama's Farmers' day message