Former president
READ ALSO:  Battle Lines:
Speaking on Day-3 of his campaign tour of the Upper West Region, the ex-president reiterated that he is the best man to return the National Democratic Congress (NDC) to power.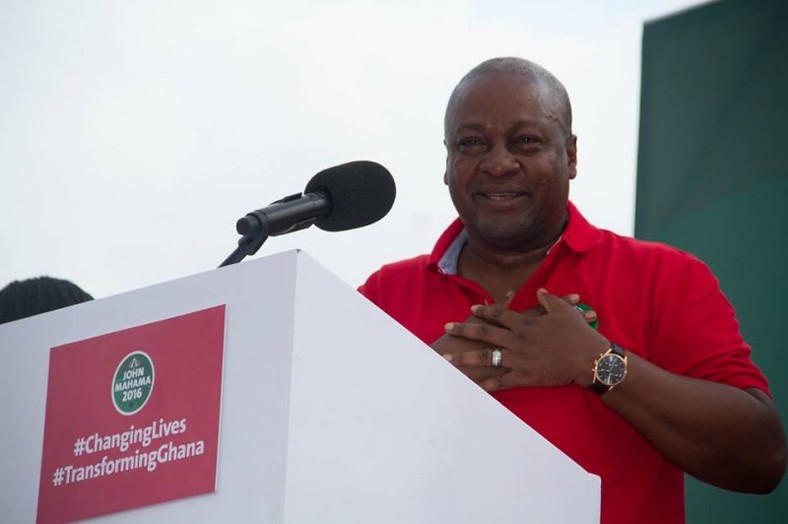 "It's like Kotoko telling Hearts don't put this goalkeeper in your goalpost if you put him we will score you. What is your matter? After all you want to score them. The truth is that the only goalkeeper the NPP fears is me. You must elect a person who can win power for us. I believe that if you think carefully about it, if you are looking for a person who can bring power to the NDC, then that person is me," Mahama said.
He further addressed comments by Vice President, Dr. Mahamudu Bawumia, which sought to ridicule his bid to contest the 2020 elections as flagbearer of the NDC.
Speaking to some Metropolitan, Municipal and District Chief Executives in Accra on Monday, Dr. Bawumia described Mahama as "incompetent" adding that his return will only bring more destruction to the people of Ghana.
However, responding to this, Mahama questioned why the NPP would be so interested in who the NDC presents as its flagbearer.
READ ALSO:  Murder Of Judges:
According to him, the NPP must mind its own business and allow the NDC to choose who it deems fit as its presidential candidate.
"I hear our colleagues say that, don't you have people in NDC, why are you bringing back the former president? The question you should ask them is, is it your business? Is it your matter? It's not your matter, leave us to choose who we want," Mahama added.