Nana Addo reshuffling his ministers won't solve Ghana's problem — Kwadwo Mpiani
The former Chief of Staff at the Presidency, under the administration of John Agyekum Kufuor, Kwadwo Mpiani, has said the problem in Ghana is beyond the President reshuffling his ministers.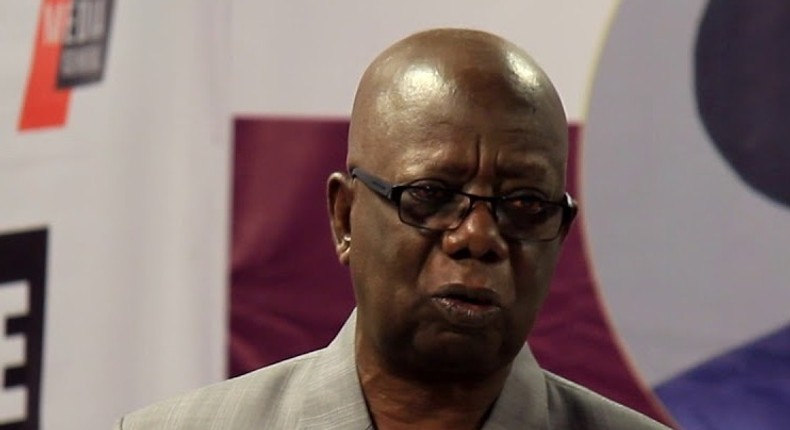 His comments come after President Nana Addo Dankwa Akufo-Addo described the performance of his ministers as "outstanding."
According to Nana Addo, there is no need for a reshuffle of his ministers because their output has been "considerable and that is what I look at".
In an interview with North Star radio in Tamale, the president said his appointees were meeting his expectations.
"If the output measures expectations, then I don't have any strong reasons to heed the call," Nana Addo added.
Speaking on calls for him to reshuffle his ministers, he opined that some of the calls are ill-motivated.
"The calls come for all kinds of reasons; NDC wanting to destabilize the government is one. There are people who are also looking for jobs," he added.
The last ministerial reshuffle in the administration of Nana Addo was during his first term in August 2018.
In an interview on JoyNews, Kwadwo Mpiani said "you want to reshuffle and why do you want to do that?"
"Is it because those who are in there are not doing their jobs well and therefore you want to change them or you want to do it for the sake of reshuffle?" he asked.
He cited a football game to buttress his point that "in football, the coach; selects his team, he watches them and as they play the football he decides who should be in and who should be out. If the coach believes that those who are in are doing well then it is left for the coach to allow them to stay in."
Mpiani, however, noted that "if the coach believes that the team he has is the best, who am I sitting outside to say that he hasn't got the best team."
Get our Top Stories delivered to your inbox
Recommended articles
Married woman stabs husband to death for trying to have sex with her
Sue or report me to police if I've ever extorted money from you – Anas dares critics
Police officer to face court for allegedly defiling 14-year-old girl
Akufo-Addo's govt to spend GH¢80 million on National Cathedral in 2023 – Okudzeto Ablakwa
2023 budget provides no hope for the youth – Minority
Opinion: ECG is abusing monopoly and frustrating Ghanaians
Bawumia announces landmark new policy for Ghana to use gold to buy imported oil products
Government bans use of V8s, V6s from 2023, except for cross-country travels
Ghanaians will now pay e-levy on every money transfer; no more GHC100 threshold