Joe Wise rejects NDC MP's motion to investigate $430 million COVID-19 funds
Joseph Osei-Owusu, the First Deputy Speaker of Parliament has rejected a motion filed by the National Democratic Congress (NDC) Members of Parliament (MPs) for investigations into the use of COVID-19 funds.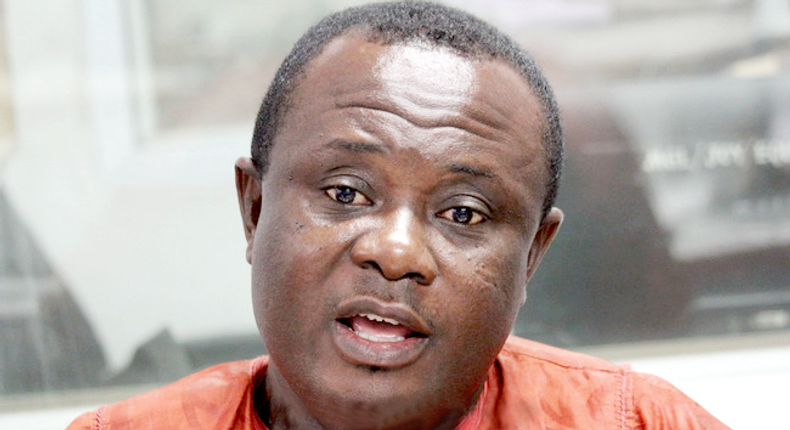 The Minority accused the government of evading accountability on the COVID-19 funds.
According to the ranking member on the Finance Committee Cassel Ato Forson, the government is yet to account for the $430 million it accessed during the height of the pandemic.
The NDC MPs want Parliament to investigate the procurement contracts between the Government of the Republic of Ghana and Sheikh Ahmed Dalmook Al Maktoum for the supply of Sputnik-V COVID-19 vaccines.
Joe Wise dismissing the motion said "All the committees of the house including the Public Accounts Committee are bipartisan, and the Public Accounts Committee is designed by nature to be chaired by members of the Minority.
"In all its form, the Public Accounts Committee, if it is minded to investigate anything related to the Covid-19 expenditure, fully sees to the authority and power to investigate that, particularly because all the accounting of it has been provided for in the budget which budget has been provided by the House and is before the committee.
"My view is that this motion ought not to have been admitted, and it's improperly before the House."
Meanwhile, Minority Leader Haruna Iddrisu has questioned the decision by Joe Wise to dismiss the motion.
He said: "The precedent that is being set is a worrying for the future of our parliament and I worry for the future of any parliamentary committee tomorrow, that will be under Article 133(3) of the 1992 Constitution to enquire into any matter of public interest."
JOIN OUR PULSE COMMUNITY!
Recommended articles
Arrested persons have right to bail on holidays and weekends – Ghana Police Service
Chief sentenced to death by hanging for ordering the killing of boy accused of wizardry
Why pay us less – Nursing training teachers begin 7-day protest (video)
Ghanaian mother burns 4-year-old daughter in hot water over missing sandals
I'll kill patients – Nursing student threatens, saying parents forced her (video)
Zoomlion has nothing to do with our vehicle towing initiative – GPRTU
SHS teacher, 4 others arrested for farming weed in forest reserve
Replacing dead police officer with relative is equal to Trokosi system - Man tells IGP
Damaged but repaired gas cylinders can kill you; stop buying - Fire Service warns