How to prepare spinach soup
Pulse daily DIY recipe teaches prospective chefs how to prepare healthy, Ghanaian dishes in a simple way.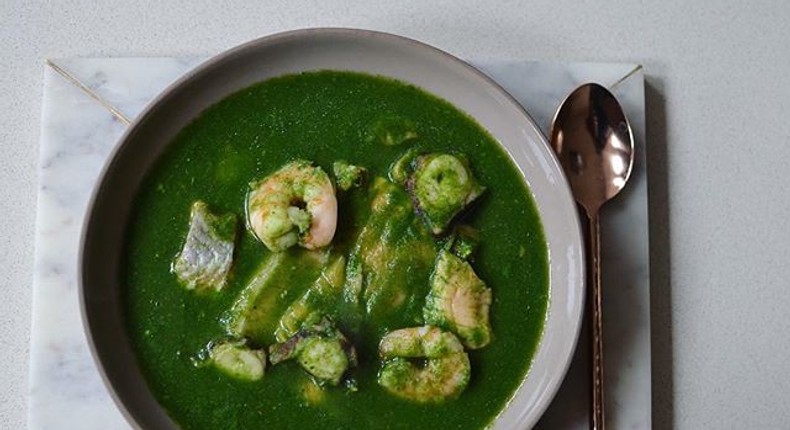 Add onion, chili pepper to fish stock over medium heat.
Add ginger paste, prepared prawns, a tablespoon of shrimp powder
Remove prawns of 2 minutes and set aside.
Add your mushroom, snail, or fish. Taste for salt and cover to cook.
Heat water in another saucepan and add spinach, scotch bonnet, onions, and cover to cook for more than 2 minutes.
Blend until smooth and add to the stock. Taste for salt and add the prawns.
Leave to cook to 2- 4 minutes and serve with fufu.
Recommended articles
DIY Recipes: How to make chicken stew
10 trending kente styles that took over the 'gram in January
Wedding guest? Sister Deborah has the perfect outfit inspiration for the role
How to make love: 5 difficult sex conversations couples should have
Millet: Here's how the superfood helps in weight loss
DIY Recipes: How to make cheese biscuits
For women: How to treat your man, 8 ways to do it right
5 reasons why s*x during the rains remains undefeated
How not drinking enough water could shorten your life - New study